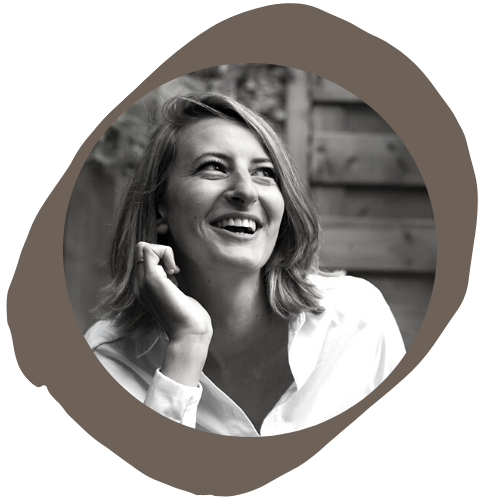 Camille
Digital Marketing and Communication
6 feet to serve you. Facing the recurring problem of too short pants or sleeves, I decided to solve the issue myself and created the brand Tall Frenchies in October 2017.
Two collections definitely filled a gap in the current market and I receive a lot of positive feedbacks from my customers.
Yet I felt quite lonely in this adventure! I was wearing all the hats, from modeling to social networks, including logistics while I wished that I could focus on my area of expertise and main interest: marketing and communication; and rely on partners to take the next step with Tall Frenchies. Tall Frenchies then fell asleep while I pursued my passion by going freelance as Digital Marketer.
Everything happens for a reason. Meeting Fatimata and Marie-Eugénie was a sign that it was time to wake Tall Frenchies up and start a new great collective adventure.
It is also the opportunity to go even further in the promise of designing beautiful clothes for tall women, taking the time to create LESS but BETTER.  I believe in collective intelligence and crowdsourcing, this is why I am delighted to continue this adventure with Fatimata, Marie-Eugénie and especially all of you!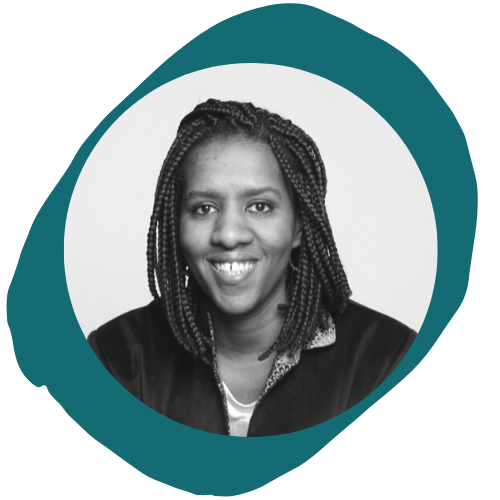 Fatimata
Pattern making and fashion design
I'm a clothing patternmaker but this has not always been the case. Indeed, after 10 years working in Export, I decided to stop everything and live my passion : SEWING!
In 2017, I participated to a great TV Show called «hand-stitched» on a national TV channel (M6) and then decided to join the "Académie International de Coupe de Paris" where I learned the job of clothing patternmaker and improved my technical skills.
Out of this very fruitful year, I created L'atelier De Bojel, a sewing workshop specialized in tailored jacket for women, a garment that inspires and fascinates me.
In December 2019 I met Camille at the Women Executive and Business Leader's Forum in Deauville and after several inspiring exchanges I decided to join the Tall Frenchies adventure.
Dressing up has always been complicated because of my legs and arms length (I am 5'9ft). This denim we roll up because it's too short, I know about it! It's also the reason why I started sewing: it was my answer to the lack of clothing offer for tall women on the market.
I always tell my clients that we are not standards. I really think that it's particularly unfair when a woman can't dress as she really wishes because she's too tall. So I decided to take action and put  my know-how at your service !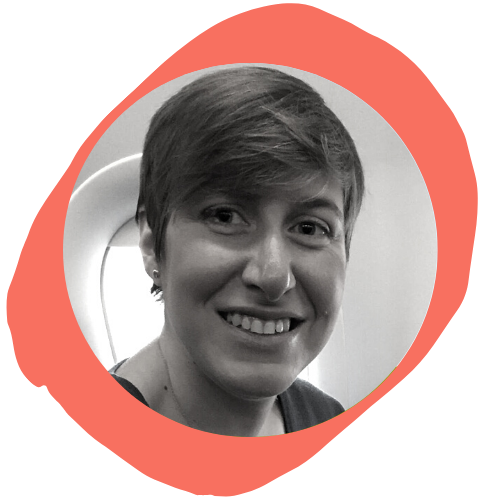 Marie-Eugénie
Finance and business administration
Tall since I was little! I am 6ft4 (1m92) and my shoe size is 10 or 11! Luckily as a basketball player, I spent a lot of time wearing shorts and sneakers !!
I tried all options in terms of clothing: men's jeans, wide clothes to have the impression that it is long enough, the «tailor-made» on low-cost websites or at genuire worshops : all were ok but none was fully satisfying.
Over the past 10 years, more offers came to the market but when you are "really tall" and you are not a supermodel, you are still reduced to clothes that roughtly fit and that are almost what you initially wished for.
I've always been interested in starting a business and creating my brand. I regularly watched the new brands coming up and  that's how I discovered Camille and Tall Frenchies. I immediately liked the style of the clothes, I became a customer but when I noticed after 2 years that no new collection was announced I contacted Camille to know more. I told her about the admiration that I felt for what she achieved so far and offered her to think together about what Tall Frenchies could become.
At Tall Frenchies, I use the experience that I gained over the past 15 years in financial departments to manage the financial and administrative topics, and to allow Camille and Fatimata to focus on designing the clothes of your dreams.
Being different is an opportunity and I would like tall women to be able to dress in beautiful clothes without compromise.
This is our ambition at Tall Frenchies so do not hesitate to tell us about the pieces that you dream to hang in your closet!